Take a look at our 2020 Marketplace Exhibitors.

InnSpire Conference & Marketplace Sponsors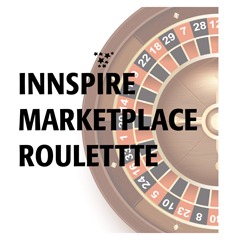 New Attendee Game: Marketplace Roulette
New this year, attendees are invited to play our "Marketplace Roulette" game for a chance to win prizes from our vendors. Each attendee will get a number. Attendees will stop by each vendor to see if they have the matching number. When you find your match, that vendor will give you a prize! That's it – it is that simple and everyone's a winner.